Spoiler:
Caamas- 1 BTC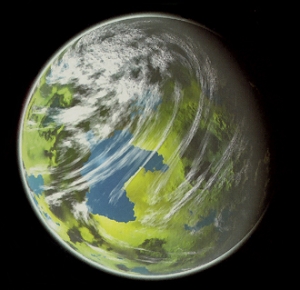 Much to Sergeant Meshurik's amusement, it seemed the Sith had a lot to learn about camouflage. Unlike the Republic Troopers, who all wore camouflaged armor, the Imperial Army did not bother with such things. Their principle is that what the enemy can see, they will soon fear. Indeed, the troopers of the Imperial 12th Infantry followed this to the letter, bearing bright heraldry on their black and red armor. The concept of fear, played a prominent role in the Sith society. They were rigidly disciplined, efficient, loyal and hard to break, simply because the fear present in them. Sith training schemes, as merciless as they were, culled the weak. Troopers of the 285th Infantry had an edge, and it was one they weren't going to waste.
Grizz lay prone, he lined up the shot up, assisted by his HUD, and the reticule illuminated that he had one hostile in his sights. It settled the Sith sergeant's head within a small, narrow imaginary band level. Perfect for instant incapacitation, he was sure that not even the helmet can protect against a high powered blaster shot. Standing next to him, was a trooper clad in similar armor, indistinguishable from one another, except the slight difference in size and build. However, Grizz's HUD picked up the electronic tally on his armor, and revealed the trooper's identity.
Berto.
He read his file a while ago, and was surprised to find out that he managed to enter the academy when he was 16, younger than he had expected. The Private was new, just shipped out from the academy a week ago, and by then the 285th were shipping out after a long campaign. Commander Erik Valen, suggested Grizz take him along on his run to recon the area, noting that he was top of his group in scouting, marksmanship and tracking. Strangely, Grizz found out that the man had a penchant for heavy weaponry, despite his role as a scout.
The Sith trooper squad were a small distance away from each other, far enough not to notice two sound and flash suppressed blaster bolts. He and Berto would have to switch targets and take out the other two soon after. They were overlooking the unsuspecting Sith, covered in masses of jungle growth. Even to a trained eye, it was hard to spot them. Grizz suspected Berto was ready; his steady breath was audible through the private commlink channel between them. Still, he thought it was best to ask. This was to be his first kill, and Grizz remembered the time he had his first target on his sights. He couldn't pull the trigger, and when he did, it was a miss. Only through the quick thinking of his squadmates did he make it with only several stray shots to the shoulder.
"Ready?"
An acknowledgement light flickered in his HUD and he gripped his rifle harder. At this point, everything was silent; he was totally focused on his target. Still unaware of his coming doom, the Sergeant crouched to examine some specimen of animal, when Grizz pulled the trigger. The blaster rifle fired and a muffled
bdapp
was heard, as the bolt streaked towards its target. Easily penetrating through the helmet, the bolt slammed right into the Sith's skull, killing him instantly.